Spraying polyurea technology is called "technology" rather than material, because it requires the cooperation of materials, construction technology, equipment and other aspects. First of all, polyurea material has many different formulas, and one formula is not suitable for all application scenarios.
JHSW8603 Anti-abrasion & Repair Polyurea Material is specially developed for the application of mine belt wear-resistant repair material. The main characteristics of the material are high wear resistance, early strength growth, good adhesion with the conveyor belt, good elasticity, no cracking. And can be sprayed with large equipment, also can be sprayed with a cartridge gun, the big machine is suitable for large area of construction, and the cartridge provides convenience for small area repair.
Main Advantages of JHSW8603 in the field of belt repair:
l Opposed to traditional repair processes such as cold bonding or hot curing. it is fast cured and environment friendly.
l Fast gel time, increases the initial strength quickly, and the conveyor belt can run 1h after spraying, high efficiency. Greatly saving the time cost of belt maintenance.
l No VOC, friendly to the environment.
l The wear-resistant performance of the conveyor belt is slightly better than the rubber material.
l The adhesion between the driver and the conveyor belt is greater than or equal to 8MPa
l Hardness is about Shao A80.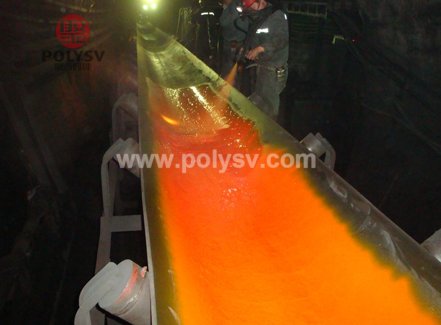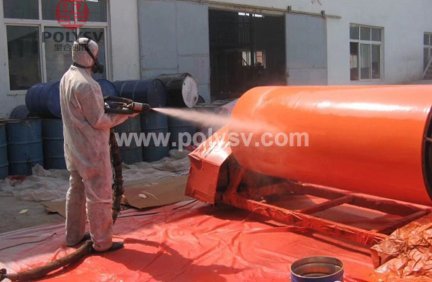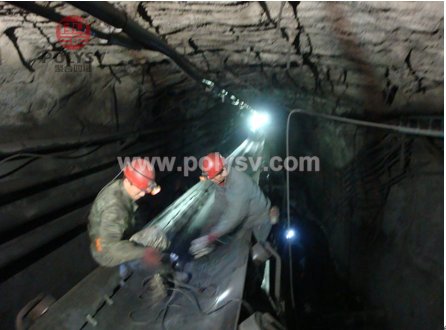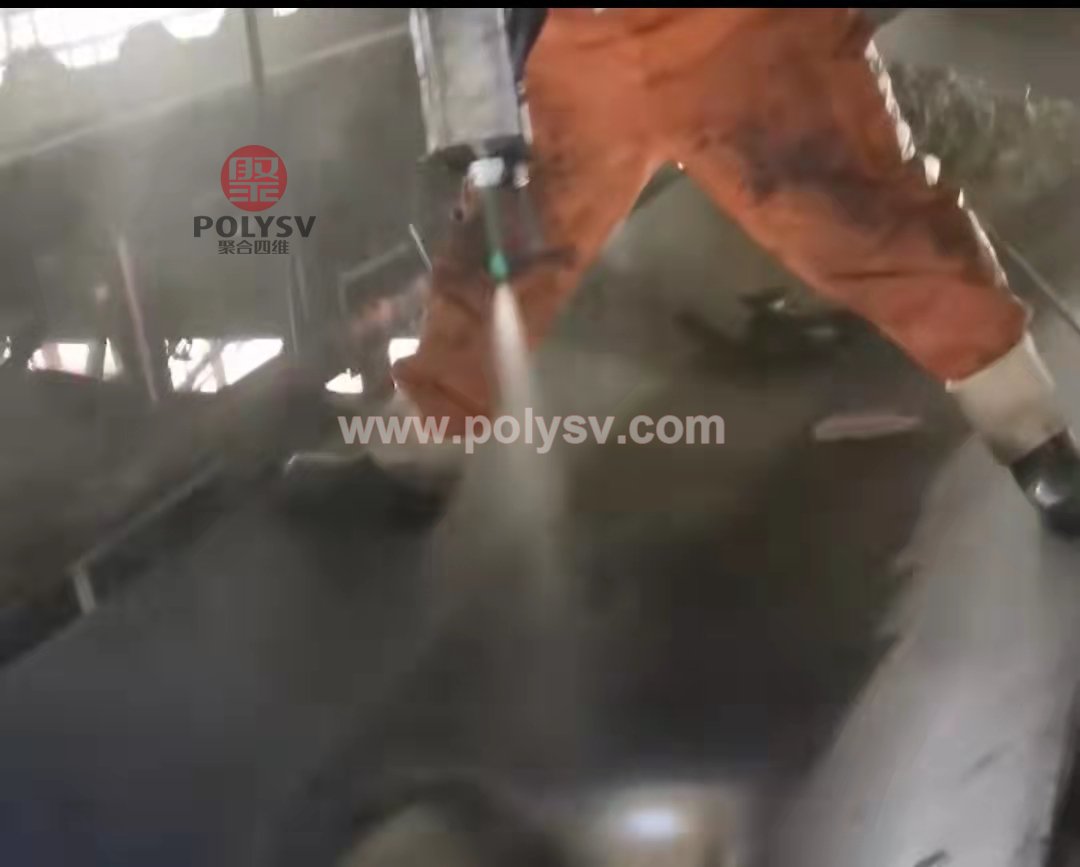 Through the combination of theory and engineering practice, we summed up a complete set of construction technology to ensure the successful application of the technology in the mining industry. The technology can be widely used in wear-resistant anti-corrosion coating on the surface of mining equipment, including coal mine flow tank, dressing equipment, conveyor belt, flotation tank, grinding equipment, dressing roller, spiral separator, grinding equipment, etc. It can also be used in the lining of pickup trucks, container cars, loading and unloading cars and other fields of wear resistant lining.
Qingdao Polyswell is focusing on the research and development, production and sales of polyurea technology. We will always hold your back. If you have any questions about polyurea technology, please feel free to contact us.
Tel:+86-15963016057(whatsapp)
Email:[email protected]
Add: Zhegou Industrial Park Sanlihe District Jiaozhou City Qingdao City, Shandong, China.
Web:www.polysv.com
Key words: rapid repair material for belt